|  Home > About Us > Membership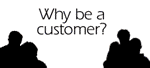 You are eligible for membership if you work for one of the following companies. Once you become a member, membership is extended to your immediate family members, defined as related persons by blood or marriage, such as grandparents, parents, spouse, significant-other, siblings, child, grandchild, stepchildren, step-parents and in-laws.

Eligible Employee Groups:

LOUISVILLE

American Synthetic Rubber Company
Able Construction Company
Lubrizol
PolyOne Company
Recast Energy
Zeon Chemicals


BARDSTOWN
Bardstown Independent School Systems
Best Western Motel
City of Bardstown
Clark Distributing Company, Inc.
Clark Mechanical, LLC.
FET Engineering
Flaget Memorial Hospital
Four Roses Distillery, LLC.
Heaven Hill Distilleries, Inc.
IMI
Inoac Packaging,Inc.
Intertec Systems
Johnan America, Inc.
Life Care Center of Bardstown
Mitsuba Bardstown, Inc.
Nelson County Employees
Nelson County EMS
Nelson County Jail
Nelson County Landfill
Nelson County School System
ORBIS Corporation
Polyair Packaging
Sazerac/Tom Moore Distellery
Tower Automotive
Trim Masters, Inc.